So,
last time I did this
I wrote down most everything and I'm glad I did, because I totally had to refer to it several times today. I continue to be a Disciple Of Keller when it comes to cooking fowl. I mean, look at this bird: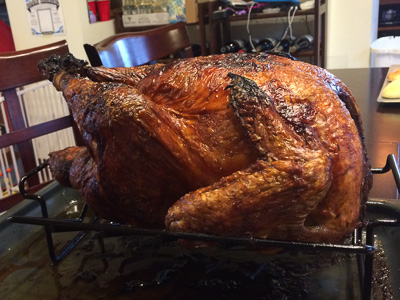 My timing was mostly just as I planned, and the husband and inlaws took care of clean up and putting away leftovers. Overall, 10/10, would cook again. Menu was turkey, gravy, cranberry sauce, mashed potatoes, sweet potato casserole, skillet green beans, butternut squash soup, and Parker House rolls. Butter in *everything*. Gratuitous photo of the spread, minus the cranberry sauce which I forgot to put out at first but was remembered before anyone ate more than a couple bites: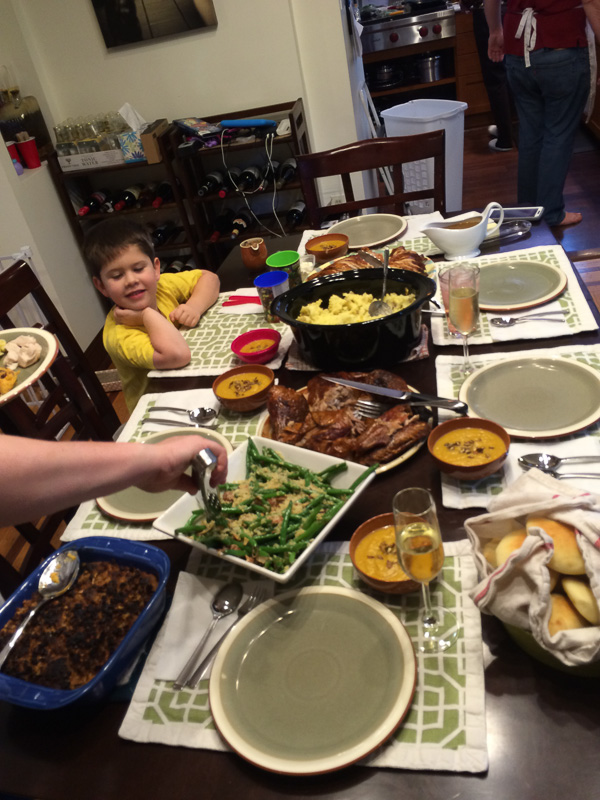 Recipes used are replicated here in case they get removed from the sites I got them from. Turkey, cranberry sauce, and rolls were the same as last year, except I added zest from two clementines and some microplaned fresh ginger root (maybe half an inch to an inch of a small root) to the cranberry sauce. I think it helped brighten things up. The rolls I had to let sit
an extra 20 minutes
okay maybe an extra hour for their second rise because the turkey wasn't out of the oven yet, but they didn't seem negatively affected. The sweet potato casserole was in the toaster oven and got too brown on top but was cooked just fine otherwise. Maybe a tad cool in the middle. Cover with foil for the first 10-15 minutes next time and let it cook a full half hour if doing in the toaster oven.
( Turkey )
( Butternut Squash Soup )
( Sweet Potato Casserole )
( Skillet Green Beans )
( Timing for everything )